Announcements:
No sitting on Monday, November 8th.
Please know that masks are required for all indoor ISS sittings and events.
Virtual doors to our Zoom Sittings open each week at 6:45p PST. We will follow our usual format – Michael will give a brief intro talk, then a 30 minute sitting, followed  by a Dharma talk and Q & A. This has worked out well for us in weeks past. Let's keep leaning in.
Make sure you are on our mailing list (subscribe below… and Stay Connected) as this form of communication will be the path forward as we look to make our events more secure.
Here are the details on how to connect: There are two ways to join the meeting:
 #1: via your computer (you must download the newest version of the app first).
Join the video conference by clicking HERE
Join Zoom Meeting: if the link above didn't work, try pasting the following code into your browser… https://us02web.zoom.us/j/81796106200
Meeting ID: 817 9610 6200
Passcode: email us at info@infinitesmile.org for the password
One tap mobile:
+14086380968,,81796106200#,,,,,,0#,,90025066# US (San Jose)
+16699006833,,81796106200#,,,,,,0#,,90025066# US (San Jose)
Dial by your location
+1 669 900 6833 US (San Jose)
+1 408 638 0968 US (San Jose)
+1 346 248 7799 US (Houston)
+1 253 215 8782 US (Tacoma)
+1 646 876 9923 US (New York)
+1 301 715 8592 US (Germantown)
+1 312 626 6799 US (Chicago)
Meeting ID: 817 9610 6200
Find your local number: https://us02web.zoom.us/u/krR1cq9mu
Password: Again, email us at info@infinitesmile.org and we'll send you the password.
The Pain / Pleasure Trap - 10/18/2012
read more
Michael McAlister & Infinite Smile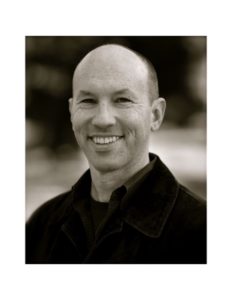 In 2001, the Infinite Smile Sangha (501[c]3) came into being as a way for seekers to integrate relevant spiritual practices with 21st century living. It continues today with members of the Sangha (Sanskrit for "community") working to embody the transformation that they wish to see in the world through the Zen-inspired, meditative practices that Michael McAlister both leads and teaches. He just completed his studies for a Global Executive Doctorate in Education, with his dissertation dealing with the integration of mindfulness practices in US high schools.
Awake In This Life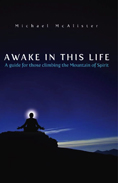 Written in clear, often humorous prose, Awake In This Life guides readers into leading conscious lives and awakening what is sacred and true in each of us.
Deepening Awareness: The Integration of Mindfulness Practices in United States High Schools
Mindfulness practices build an attentive awareness of the present moment and appear to support the kind of well-being school communities seek to cultivate. Currently there are increases in demands for the services offered by crisis counselors, who work to serve students' emotional needs. Students are increasingly reporting levels of chronic sadness, hopelessness, and suicidal ideation. This is reflected nationally with high school students around the country reporting increased incidents of stress and depression. Michael's recent doctoral study deals extensively with this topic.